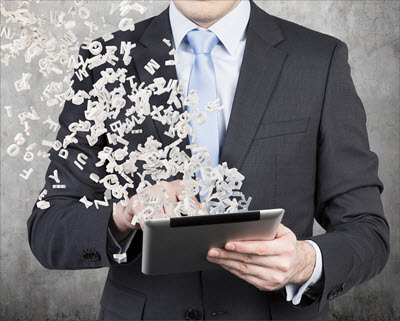 What is Tribal Knowledge?
Tribal knowledge in the workplace refers to the valuable information, insights, expertise, and experience that is gained and shared among employees within a particular organization or team. It is often informal and undocumented knowledge that is not part of formal training or official procedures. Typically, tribal knowledge is acquired through years of on-the-job experience, interactions, and observations.
Why Should Tribal Knowledge Concern You?
Tribal knowledge should concern organizations for several important reasons:
Dependency on Individuals: Tribal knowledge often resides in the minds of long-tenured employees or a select few individuals. If these individuals leave the organization, retire, or are unavailable, the loss of their expertise can disrupt operations, hinder decision-making, and lead to decreased productivity.
Risk of Knowledge Loss: Without proper documentation and dissemination, tribal knowledge is at risk of being lost over time. This can result in critical processes, insights, and best practices fading away, potentially leading to errors, inefficiencies, and missed opportunities.
Lack of Scalability: Relying on tribal knowledge can limit an organization's ability to scale and grow. As the company expands, new employees may struggle to access vital information, slowing down their onboarding and reducing their effectiveness.
Reduced Innovation: Organizations that depend solely on tribal knowledge may miss out on diverse perspectives and innovative ideas. Sharing knowledge across the organization encourages collaboration and facilitates the cross-pollination of ideas, leading to improved problem-solving and innovation.
Inconsistent Practices: Tribal knowledge can lead to variations in processes and practices across different teams or departments. Standardization becomes challenging, potentially resulting in quality issues, customer dissatisfaction, or regulatory non-compliance.
Impact on Succession Planning: Effective succession planning requires the transfer of critical knowledge from experienced employees to successors. Without a structured approach to managing tribal knowledge, succession planning efforts may fall short.
Adaptability to Change: In rapidly evolving industries or during times of change, organizations need to adapt quickly. Relying on tribal knowledge alone may hinder the organization's ability to respond effectively to new challenges and opportunities.
Employee Engagement and Development: Employees who feel their knowledge and expertise are valued are more engaged and motivated. Providing a platform for sharing knowledge fosters a culture of continuous learning, skill development, and empowerment.
To address these concerns, organizations should implement knowledge management strategies that capture, document, and disseminate tribal knowledge. This can involve creating knowledge repositories, utilizing collaborative tools, conducting knowledge transfer sessions, and fostering a culture of knowledge sharing. By doing so, organizations can harness the collective expertise of their workforce, enhance operational resilience, and position themselves for long-term success.
How Do You Capture Tribal Knowledge?
Capturing tribal knowledge is a difficult but important task. This is because it's not documented and therefore time consuming to extract. Consider these steps:
Identify the key roles of individuals who possess valuable knowledge.
Prioritize the list of individuals with undocumented knowledge based on the criticality of information and risk of employee leaving the organization. Also identify people who have left and consider bringing them in as contract resources.
Inform employees about the need to capture their corporate intelligence and motivate them to participate in a process to capture the most important knowledge they believe the company needs to have.
Develop a capture process. Create a team with templates to interview and document information.
Ask individuals in key roles to document critical information in parallel with interviews. A stream of thought approach is often a good way to accomplish this.
Develop an enterprise knowledge management system for storing, cataloging, and retreiving the information once it has been gathered.
Keep the capture process alive and make it part of how the organization operates.
How Can Ecesis Help?
Ecesis is a leader in providing cloud-based document and data management tools that are geared at capturing knowledge, creating processes, and managing critical data in your organization.
Whether it is centralizing and managing Compliance Obligations, Documented Information (such as policies and procedures), Tasks, Workplace Changes, Incidents, or Equipment Information, Ecesis's cloud-based EHS data management solutions can help.