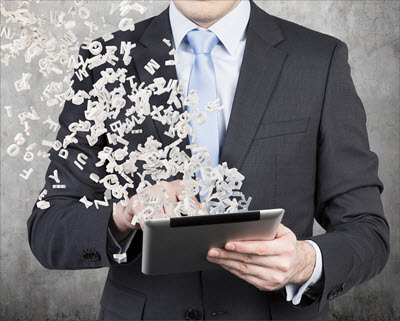 What is Tribal Knowledge?
Tribal knowledge is undocumented information that is not commonly known by other personnel in a company.
Why Should Tribal Knowledge Concern You?
Tribal knowledge should be a concern to you because it only exists in the minds of a few people, usually people who have extensive longevity with a company.
Many organizations have a workforce composed largely of older workers approaching retirement who retain the majority of the tribal knowledge. This can lead to a number of risks:
New employees may need to shadow more senior employees indefinitely in order to understand the work flow, procedures, and processes. As a result, it can take months or even years before the new employee is up and running on their own.
A senior employee may retire before their knowledge can be downloaded from their brain. Losing this information can create large expertise gaps within the organization.
Issues are compounded when the individuals who hold the key information are not available, out sick, or take vacation.
The tribal knowledge may be incorrect but passed down anyways.
How Do You Capture Tribal Knowledge?
Capturing tribal knowledge is a difficult but important task. This is because it's not documented and therefore time consuming to extract. Consider these steps:
Identify the key roles of individuals who possess valuable knowledge.
Prioritize the list of individuals with undocumented knowledge based on the criticality of information and risk of employee leaving the organization. Also identify people who have left and consider bringing them in as contract resources.
Inform employees about the need to capture their corporate intelligence and motivate them to participate in a process to capture the most important knowledge they believe the company needs to have.
Develop a capture process. Create a team with templates to interview and document information.
Ask individuals in key roles to document critical information in parallel with interviews. A stream of thought approach is often a good way to accomplish this.
Develop an enterprise knowledge management system for storing, cataloging, and retreiving the information once it has been gathered.
Keep the capture process alive and make it part of how the organization operates.
How Can Ecesis Help?
Ecesis is a leader in providing cloud-based document and data management tools that are geared at capturing knowledge, creating processes, and managing critical data in your organization.
Whether it is centralizing and managing Compliance Obligations, Documented Information (such as policies and procedures), Tasks, Workplace Changes, Incidents, or Equipment Information, Ecesis's cloud-based EHS data management solutions can help.