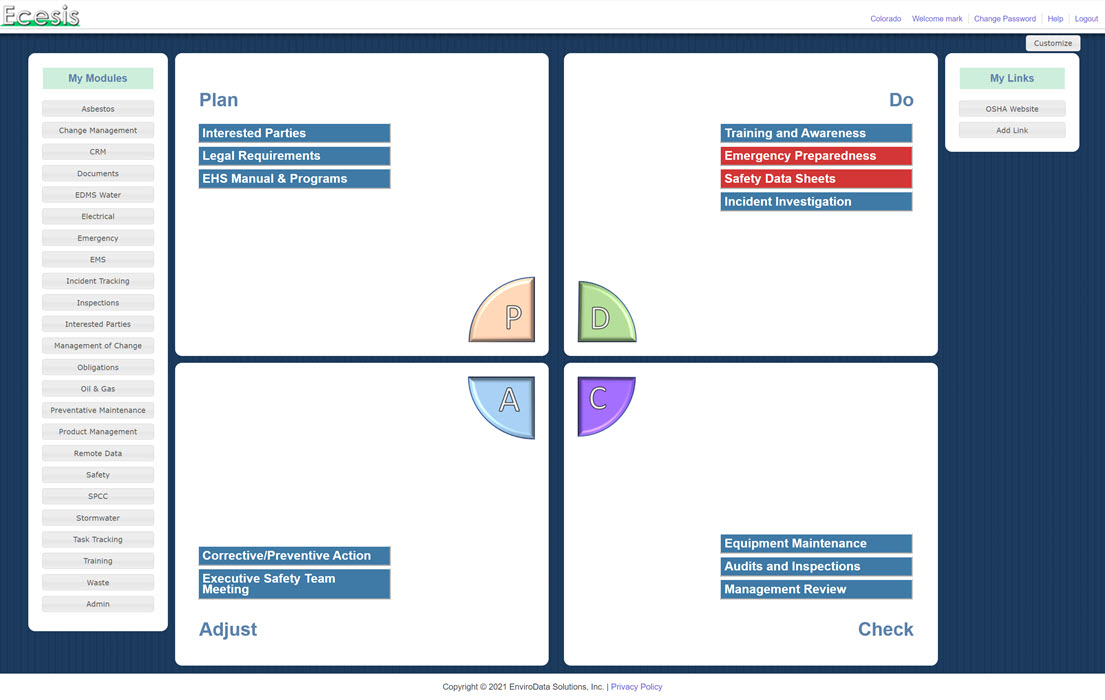 ISO 45001 Software that simplifies compliance with the ISO 45001 safety management system standard and improves employee health and safety.
ISO 45001 Software That Improves Employee Safety!
Reduce Risk - Proactively identify hazards that are the cause of health and safety risks so they may be prioritized and mitigated.
Improve Worker Participation - Engage employees and improve working conditions with our interactive Mobile EHS App.
Demonstrate Compliance - Identify legal and other requirements and efficiently demonstrate compliance through one, centralized location.
Integrated Solutions - Our various integrated management solutions reduce the number of software programs and tools you need, which increases your team's efficiency.
Simplify Audits - Easily demonstrate management system compliance with intuitive data access and reporting.
Rapid Deployment - Create your site's cloud-based safety management system within a matter of hours (versus weeks or months).
Cost Effective - Our EHS Management Software is less costly than you might think; contact us to learn more!
Amazing Support - Support personnel are available when you need them and are industry experts on ISO 45001 implementation as well as our EHS Software solutions.