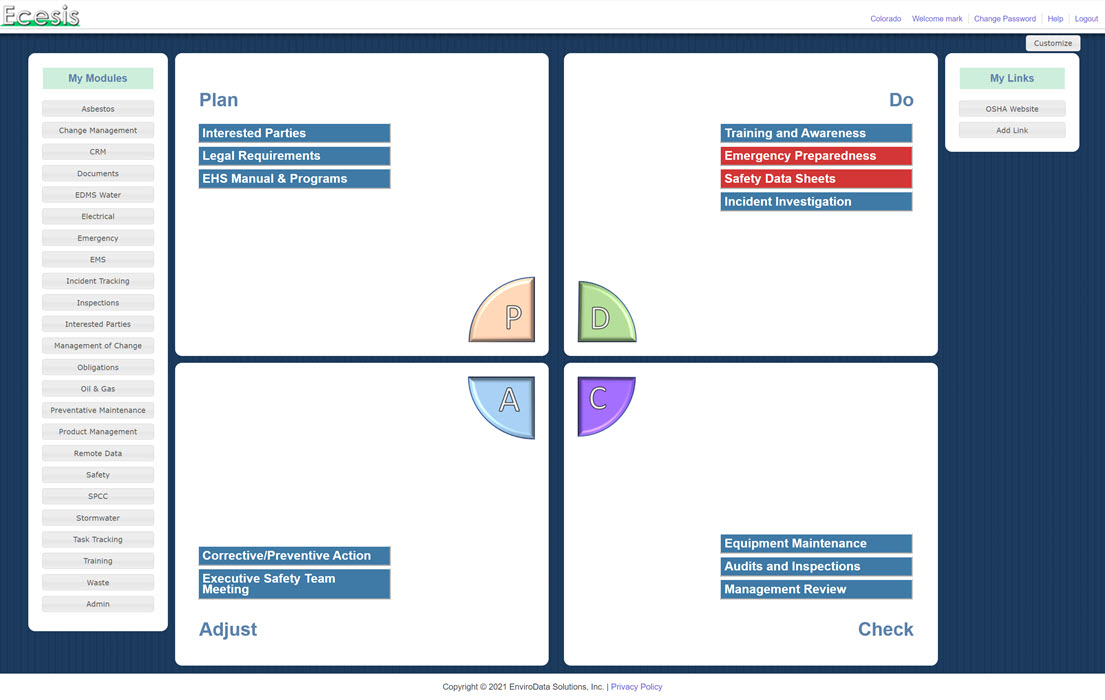 ISO 45001 Software is designed to handle risk management, procedures, incidents, and performance tracking ensuring compliance and improving workplace safety.
ISO 45001 Software Improves Employee Safety!
Improved Risk Management - Proactively identify, assess, prioritize, control and monitor risks throughout the workplace.
Improved Compliance - Streamline processes and ensure compliance with the ISO 45001 requirements as well as applicable health and safety regulations and requirements.
Improve Worker Participation - Engage employees and improve working conditions with our interactive Mobile EHS App.
Real-Time Performance Monitoring - Monitor key performance indicators (KPIs) related to occupational health and safety such as incident rates, near misses, compliance levels, and training completion rates. This data can be analyzed to identify trends, measure progress, and make informed decisions to improve the overall safety performance.
Increased Accountability - A clear audit trail of occupational health and safety activities helps demonstrate due diligence, which increases accountability and reduces the risk of non-compliance.
Centralized Documentation and Record Keeping - Maintain policies, procedures, work instructions, and other relevant records in a centralized and easily accessible format. This ensures documentation integrity, version control, and simplifies the process of auditing and certification.
Continuous Improvement - Real-time performance metrics and analysis help organizations identify areas for improvement and optimize their Occupational Health and Safety Management Systems (OHSMS).
Simplify Audits - Easily demonstrate management system compliance with intuitive data access and reporting.
Rapid Deployment - Create your site's cloud-based safety management system within a matter of hours (versus weeks or months). Our ISO 45001 software allows you to save time in gaining ISO 45001 certification.
Reduced Costs - Using software to manage ISO 45001 compliance can help organizations reduce costs associated with compliance, such as those related to record-keeping, reporting, and auditing.