After Action Reporting and Improvement Plans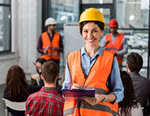 In the middle of a global emergency that causes organizations in every industry to grind to a halt, it is understandable to want to move on as quickly as possible. Many organizations will do just that and skip the After Action Report and Improvement Plan in the process.
Do not make this mistake!
A real-world emergency is the best emergency management practice you will ever get. It is an opportunity to learn and improve. No matter how realistic an exercise or how thorough a training seminar or workshop, nothing compares to doing it in real-time with real stress and real people. No actors, no simulations, no controllers. Do not waste the opportunity to evaluate performance and continually improve.
How did communication flow? Who was in charge? Were your operations consistent with your plans? What comes next? After Action Reporting provides a clear understanding of an incident, lessons learned in response and recovery, and continuous improvement strategies to prepare for the future.
Want step-by-step guidance? Check out this guide from Continuum Preparedness:
Overwhelmed and want someone to do it for you? Want an unbiased, third-party perspective? Planning to do it yourself, but not sure where to start? Reach out for a free 30-minute, no obligation consultation.