Introduction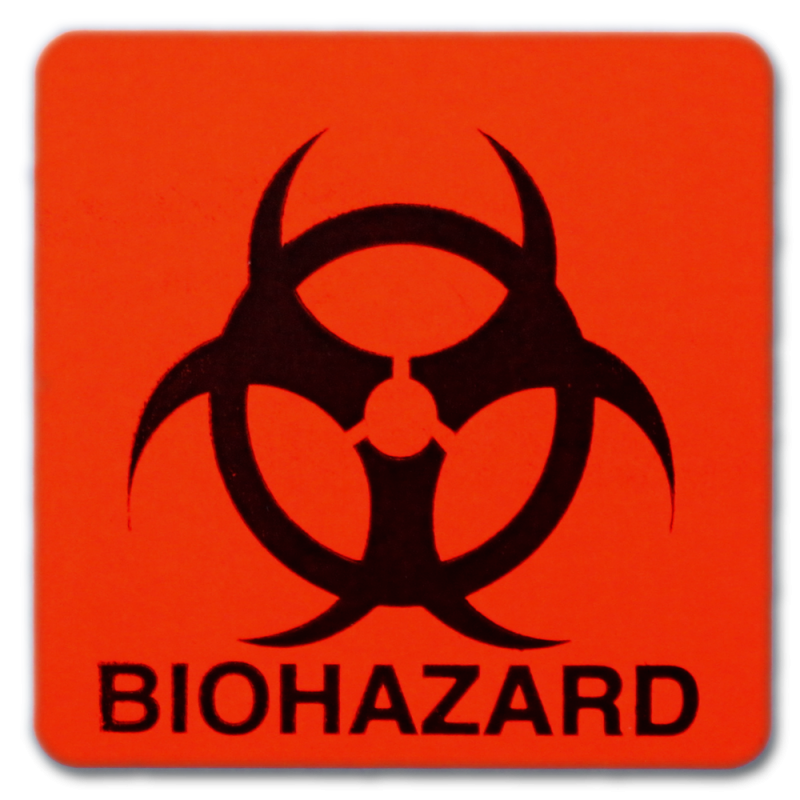 Healthcare organizations are required to determine how their wastes are regulated prior to disposing of them. Unfortunately, this is a complex process as there are many applicable regulations at both the Federal and State level, including but definitely not limited to:
It is also imperative to keep in mind other requirements that are typically associated with healthcare waste management:
Simply put, healthcare wastes generally cannot be flushed down the toilet, poured down the drain or put in the trash dumpster.
Healthcare Waste Types
Controlled Substances
What Are They - Common examples of controlled substances include morphine and hydrocodone. Take a look at the DEA's Controlled Substance Schedules for a comprehensive list.
What Requirements Apply - When disposing of controlled substances, you must meet the DEA's non-retrievable and destruction standards (see the entire DEA disposal regulation). Put simply, this requires that you follow the below two-step process:
Placement into a suitable neutralizing media or use of a solidifier for liquid controlled substances.
Placing the neutralized container into a non-hazardous pharmaceutical waste container that will be sent out for incineration.
Hazardous Waste
What Are They - Some medications meet the definition of hazardous waste under the Resource Conservation and Recovery Act (RCRA). Below is an outline of the different categories of hazardous waste that can apply to healthcare waste as well as a few examples for each category.
Hazardous Waste Type
Definition
Examples
Listed on RCRA P-List
These chemicals are specifically listed as hazardous wastes. However, in most States, to be managed as a hazardous waste they must be: (1) the sole active and (2) not have been used for their intended purpose.

Epinephrine1
Nicotine
Warfarin (greater than 3%)

**This includes empty containers unless they have been triple rinsed.

Listed on RCRA U-List
These chemicals are specifically listed as hazardous wastes. However, in most States, to be managed as a hazardous waste they must be the sole active and not have been used for their intended purpose.

Lindane
Resorcinol
Saccharin
Selenium Suflide
Warfarin (less than 3%)

Characteristic for Ignitability
Has a flashpoint less than 140F, is a DOT oxidizer, or is a flammable aerosol.

Erythromycin Gel, 2%
Taxol Injection
Primatene aerosol
Nitroglycerin (in some greater than 5% formulations)

Characteristic for Corrosivity
Has a pH less than 2 or greater than 12.5.

Generally limited to compounding chemicals in a pharmacy (such as glacial acetic acid or sodium hydroxide)

Characteristic for Reactivity
Can cause explosions, toxic fumes, gases, or vapors when heated, compressed, or mixed with water.

None, with the exception of very high concentrations of nitroglycerine.

Characteristic for Toxicity
Contains regulated levels of one of 40 chemicals.

Barium sulfate
Lindane
M-cresol (preservative in insulin)
Mercury (Thimerosal vaccine)
Selenium (Dandruff shampoo)
Silver (silver sulfadiazine cream)
(1) Epinephrine has been excluded from the definition of hazardous waste at the Federal level, but some states have not adopted that exclusion.
What Requirements Apply - If you generate hazardous waste, specific requirements will depend on the quantity generated each month. These requirements will generally include:
Registration with EPA to obtain an EPA ID Number
Managing waste materials in appropriate and labeled containers while on-site
Routinely inspecting waste containers
Training employees
Having some emergency plans in place
Documenting waste shipments
Infectious Waste
What Are They - Infectious waste, also known as regulated medical waste, is generally considered to be any waste with the potential to spread disease through blood or other types of contamination if not handled properly. Common examples include:
Pathological Waste such as:

Liquid blood or other potentially infectious body fluids from humans or research animals
Wastes that release blood or other potentially infectious body fluids when compressed

Caution! Check your state's regulations as not all states have adopted OSHA's "saturated" definition with respect to what is considered an infectious waste (e.g. some states require that any waste containing infectious material to be managed as regulated waste).

Sharps from either human or animal use
Human and animal vaccines
Human or animal body parts such as organs, tissue, and surgical specimens
Infectious cultures and laboratory equipment contaminated with such cultures
What Requirements Apply - Most states have strict regulations on how to manage infectious wastes. Common requirements include:
Preparation of an Infectious Waste Management Plan
On-site storage requirements (including packaging and labeling requirements)
Employee training (may include both waste management and DOT shipper training)
Proper disposal using a registered shipping company
It is also important to note that OSHA has a comprehensive set of regulations that also includes requirements similar to these (and many more). You can find OSHA's Bloodborne Pathogens regulations at 29 CFR 1910.1030.
Non-Hazardous and Non-Infectious Waste
What Are They - If a waste material does not fall into any of the above categories, it likely falls into this category. However, this is by no means an exhaustive study so please carefully review your State's regulations when characterizing healthcare industry wastes.
What Requirements Apply - These waste items may be wrapped securely in trash bags for disposal in the normal trash.
Other Frequently Asked Questions
What About Wastes That Are Both Hazardous Waste and Infectious Waste?
You will need to manage these wastes in accordance with both hazard sets of regulations.
What About Sharps?
OSHA defines a "sharp" in workplace safety as a medical instrument or object capable of penetrating the skin, causing potential exposure to bloodborne pathogens. Sharps include:
Needles
Syringes
Scalpels
Broken Glass
Razon Blades
Dental anesthetic carpules containing residual blood
Wires, sutures, and dental files
And any items that can casue injury through cuts or punctures
Sharps are particularly concerned in healthcare settings, laboratories, and other environments where employees handle medical equipment, conduct procedures, or deal with potentially contaminated materials. OSHA's Bloodborne Pathogens Standard (29 CFR 1910.1030) outlines guidelines and requirements for the safe handling, disposal, and prevention of sharps-related injuries to protect employees from exposure to bloodborne pathogens like HIV, hepatitis B, and hepatitis C.
Employers must implement practices and provide training to minimize the risks associated with sharps and to ensure appropriate engineering controls (such as sharps containers) and personal protective equipment (PPE) to prevent injuries and the potential transmission of bloodborne diseases.
How Can EHS Software Help Me?
EHS Software, such as Ecesis, can help you characterize and track your waste, train your employees, complete recurring inspections and manage your recurring tasks. Centralization and automation of these processes will help make sense of complex regulations and save you time so you can focus on the care of your patients.