Introduction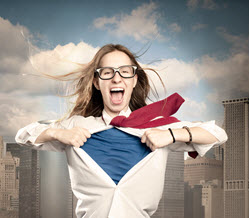 Embracing change is pivotal for a company's prosperity. Yet, the absence of a well-defined process to proactively identify and assess impending changes can lead to:
Compromising personnel safety,
Diminishing productivity,
Undermining regulatory adherence,
Introducing operational disparities
This article delves into the components of an effective management of change process and outlines essential best practices for fostering robust risk management within MOC programs.
What is Management of Change (MOC)?
Management of Change is a structured process for proactively identifying, assessing, and managing workplace changes. Examples of changes that should be included in an MOC program include changes to::
Equipment (e.g., increasing the size of a process pump)
Maintenance and Testing Procedures (e.g., changing the frequency or method of relief device testing and maintenance)
Operating Procedures (e.g., changing a process or the rate at which a process occurs)
Chemicals (e.g., introducing a new raw material to a process or changing its concentration)
Key Personnel (e.g., changing the Safety Manager or Plant Manager)
Take notice of temporary changes as they have the potential to introduce the same level of risk, if not more, as permanent changes.
What Are Some Key Management of Change (MOC) Best Practices?
To increase the success of an MOC Process, you should ensure your program:
Has an active and influential executive-level champion
Involves front-line employees and middle managers
Is seamlessly integrated with your company's project management process
Includes a readily accessible, simple and efficient method for submitting change requests
Results in quick and efficient reviews to prevent holding up projects
Involves the correct people and departments based on the type of proposed change
Uses a consistent and structured review process, which at minimum evaluates the:
Technical basis for proposed changes
Impact of the change on employee safety and health
Impact of the change on environmental emissions, permits and plans
Need for modifications to procedures (e.g. operating, maintenance, and safety)
Need for additional safety devices and/or emergency equipment
Need for updating of facility plans and diagrams
Employee and contractor training that will be required
Time needed to implement the change and appropriate stage gates (e.g. permit issuance, pre-startup reviews, etc.)
Includes a defined process for approval/authorization of proposed changes
Ensures identified issues and concerns are addressed prior to implementation of changes
Provides frequent feedback on the review's progress to the originator of the change request
Results in documentation of the review criteria, closure of identified issues, and appropriate approvals/authorizations
What Are Signs My MOC Process Needs Some Work?
Your MOC Process likely needs to be reviewed and updated if:
Change requests are not being submitted per your company's policy
It takes a long time to review and close change requests
Reviews are inconsistent or are missing required approvals
Changes are being implemented before approvals are granted
Documentation of how each change was reviewed and approved is difficult to locate
How Can Management of Change Software Help?
The manual circulation of paper forms or emailing spreadsheets is a tedious and time-consuming process, leading to reduced employee engagement and delayed reviews. In contrast, MOC Software streamlines change submissions, automatically routing requests to relevant stakeholders based on the type and location of the proposed change. Additionally, the software promptly notifies personnel of any issues and tracks them to completion, ensuring changes are implemented only after addressing all concerns effectively.
If you are implementing an MOC Process (or want take your existing process to the next level), please contact us for a free demonstration of the Ecesis MOC Software Solution.
See also: