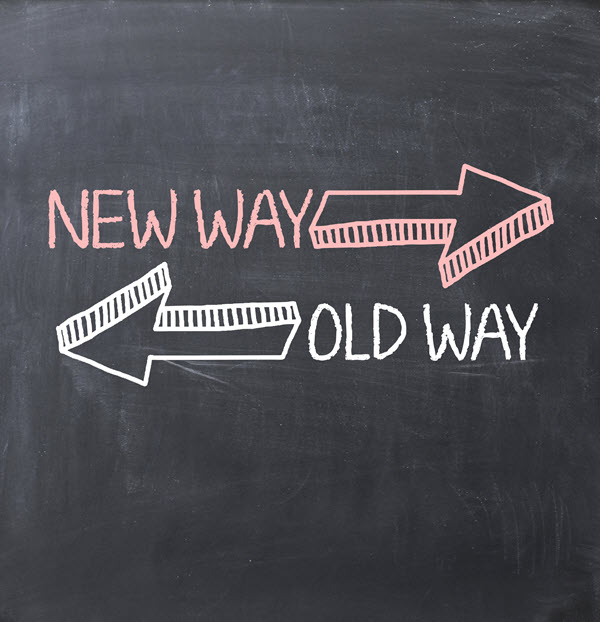 Changes occur in all companies, organizations, and industries at an ever-increasing pace. As changes in systems, processes, operations, equipment, and technology become more pronounced, it is vital that you have a robust management of change software solution that can keep up!
Below are the top 10 reasons to use Management of Change (MOC) software.
Manage Changes
This may seem obvious, but one reason to use management of change software is to centralize the tracking of changes that are occurring in your company or organization. You - and your entire team - can manage an limitless number of changes and instantly retrieve current, point-in-time, and historical data.
Go Paperless and Automate
No more walking paper forms around the office or emailing spreadsheets. No more hunting for something on your pc or in your desk or truck. With our management of change software, you can quickly and easily manage the change process from anywhere, anytime.
Improve Your "Paper Trail"
Our MOC software solution, while paperless, provides a comprehensive and transparent "paper trail." With our management of change software, every modification to a change request is tracked, so there's a built-in audit trail. At any moment, you can also see who might be holding up change requests.
Boost Productivity
Because our management of change software simplifies and automates MOC processes, you'll save time and eliminate errors, which enhances productivity.
Reduce Risk
Management of change software can help you reduce risk by ensuring that the proper controls are in place before implementing changes. The software can also help you spot potential risks before they turn into problems.
Stay In Compliance
Management of change software, for many industries, can also function as regulatory compliance software. Our effective MOC software solution can help you stay in compliance with ISO standards, as well as OSHA's Process Safety Management (PSM) and EPA's Risk Management Plan (RMP) standards.
Keep Accurate Records
While accurate recordkeeping is mandatory in some industries, all companies and organizations could benefit from an accurate, historical record of changes that have been made. With our management of change software, you can instantly access what you need - whether it's for a team meeting, a process and systems review, or a regulatory audit.
Better Communication
No more relying on siloed e-mail threads and sidebar conversations to ensure that changes are implemented and documented properly. Management of change software can improve communications, ensure that everyone is in the loop, and document changes before, during, and after they've been introduced.
Enhance Safety
"Safety first" should be a top priority at all companies, and management of change software helps reinforce that commitment. Our MOC software can be used to track changes in systems, processes, personnel, operations, compliance, and more.
Make It Easy On Everyone
The easier you make it for everyone to document changes, the more likely they'll be to use management of change software consistently and effectively. Thanks to our MOC app, changes can be reviewed, approved, and implemented faster than ever before.
Ecesis - Great Software, Great Support
Sometimes, departments, companies, or organizations resist implementing management of change software or converting from their legacy software because they're afraid of the steep learning curve and/or the potential for confusion or decreased productivity. At Ecesis, our management of change software, like all of our software solutions, is easy to implement, learn, and use. With our great tech support team on standby, ready to assist with anything you need, you can be assured that we'll do everything we can to ensure your success.
For more information or to schedule a free trial of our management of change software, please call (720) 547-5102 or e-mail us.
Please note that our management of change software and app can be used by municipalities, and across a variety of industries, including: mining, oil and gas, manufacturing, food and beverage, construction, petrochemicals, healthcare, and higher education.
See also: