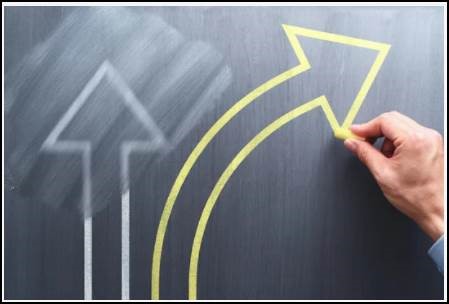 Which management of change (MOC) software is the most suitable for your company or organization? It's essential to evaluate 3-5 different solutions before making a decision. Consider the factors listed below to conduct an accurate side-by-side comparison of MOC software, apps, and vendors.
Cost
Unavoidably, cost is a prime factor when choosing a management of change software solution. It is normal for software vendors to break their costs into three components:
Implementation fees, which include initial setup of the software, importation of existing data, and user training
Tech support fees, which include chatting, e-mailing, and calling the software company's support line to receive assistance in using the software
Recurring license fees, which include usage of the software and both minor and major updates
Ease of use
Simplicity and user-friendliness are essential attributes for effective Management of Change software. Complex and challenging-to-use software solutions are often met with resistance and improper usage by staff, leading to potential costly complications and disruptions. Prioritizing intuitive interfaces ensures better adoption and seamless implementation, ultimately preventing avoidable issues and promoting efficient change management processes.
Effectiveness
Many management of change software solutions come with lots of "bells and whistles" that look nice but often make the software overly complex and difficult to navigate. Keep sight of the specific problem(s) you need help addressing when choosing the best option for your company.
Configurable
If the EHS Management of Change (MOC) is not easily configurable or customizable, it will not effectively improve your overall process. In addition, when selecting a MOC, if the software needs to be more agile and can configure, it can be costly in programming and customization fees.
Scalable
The software solution should be able to scale to meet the needs of your organization as it grows and changes. When thinking about scalability, consider both the solution's ability expand in functionality as well as geographic scope.
Integratable
When evaluating Management of Change solutions for your company, consider how well they integrate with your existing systems, such as your Single Sign-On (SSO) solution, SAP system, and others.
Reporting and Analytics
The MOC software should provide comprehensive reporting and analytics capabilities to help you track and analyze the effectiveness of your change management processes.
Mobile App
When searching for a MOC software solution, consider assessing the need for a mobile application, helping to improve efficiency by allowing access to forms out in the field, with or without service.
Security/Privacy
How does the software company secure your data and protect its privacy? Management of change software that doesn't use the latest information security practices and technology could place your company's data at risk.
Technical Support
Are the vendor's tech support hours consistent with when your users will need help? How can you access tech support (by chat, phone, and/or e-mail)? Are the tech support personnel knowledgeable on the subject matter their software is helping you address? When a software vendor is difficult to contact, questions and concerns may build up to the point at which the management of change software becomes difficult or impossible to use. And a software vendor who lacks subject matter expertise will be less likely to provide the reliable tech support you need to maintain compliance.
Experience
How long has the management of change software vendor been in business? Does the company have experience in your industry and/or in solving your specific needs? HVaing a vendor that provides subject matter expertise within their support team is crucial to your company's success. Without proper customer support, you will have difficulty using the software to meet compliance and track MOC per your company's needs.
The Ecesis MOC Software Solution is cost-effective, user-friendly, secure, easy to implement, and fully configurable. We've been helping EHS professionals work smarter since 1993, and our tech support is the best in the business!
For more information or to schedule a free trial of our management of change software, please call (720) 547-5102 or e-mail us.
See also: