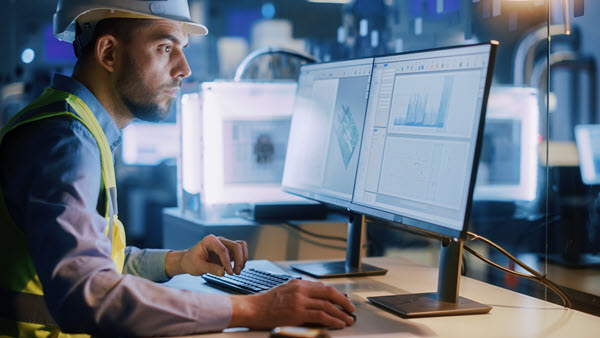 Manufacturing involves complex processes, with many moving parts and personnel, not to mention local, state, and federal rules and regulations.
Efficiently managing changes is one of the crucial factors to an efficient, productive, and safe manufacturing environment.
Management Of Change (MOC) Software And App
Thanks to our robust Management of Change Software, you can quickly inspect, approve, and track changes in "real time." Additionally, the software was designed with comprehensive end-user feedback, making it intuitive and user-friendly.
The MOC software can be easily customizable with other software solutions, such as single-sign-on (SSO) and SAP.
Track All Types Of Changes With Our Management Of Change Software
The comprehensive management of change software, along with the app can track all types of operational changes for manufacturers, including changes to:
processes, systems, and automation
workflows
quality assurance
materials, products, and inventory
supply chains
equipment (purchase, maintenance, and repairs)
facilities management
personnel (employees and contractors)
safety training
workplace incidents and injuries
chemicals and hazardous materials
waste products
OSHA regulations (including PSM requirements)
EPA regulations (including RMP requirements)
FDA regulations
ISO regulations
For more information or to schedule a free trial of our management of change software, please call (720) 547-5102 or e-mail us.
Please note that in addition to management of change software, we also have other comprehensive EHS software solutions, including: compliance management software, audits and inspections software, compliance obligations software, preventive maintenance software, document management software and incident management software.
See also: